Archive for #summergradfair
#summergradfair
The annual GradIreland Summer Fair is on today, and is the perfect opportunity to explore the next steps in your career or education. Come and visit the Ericsson stand, which is the only place you can do both, by discussing graduate roles with Magda and Niamh and the team, or explore further education via the Ericsson Masters in Applied Software Technology, Plus a Permanent Job.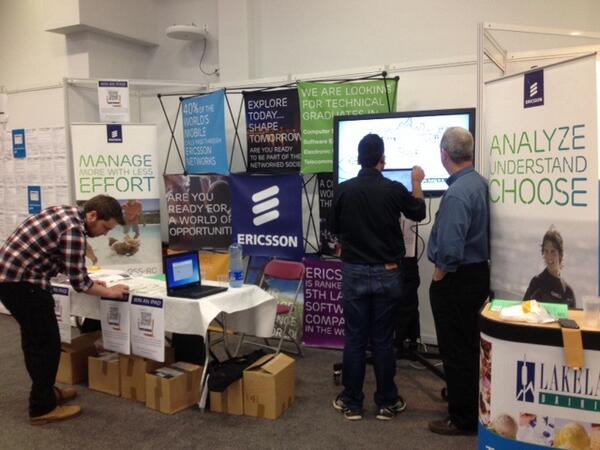 This week, I'm delighted to be joined by Mark Mitchell, Publisher of gradireland. This is a particularly timely episode coming after exams, the recent announcement by Ericsson Ireland of 120 new positions including graduate positions, and gradirelands summer Career Fair which is on the 11th June in the RDS (an event Ericsson is a big supporter of and at which, Ericsson will be in attendance).
You can hear the episode here: http://goo.gl/Z3w7rz
You can apply to grad roles in Ericsson here: http://goo.gl/s4vF3j
You can register for free for the careers fair here: http://gradireland.com/events/57016
Hope you enjoy the episode and hope to see you at the Careers Fair.